Developing a software is a high complex task. There are many different technologies involved.
Therefore we appreciate sponsoring in form of
Hardware


Some features behave different on various hardware. Having the hardware physically at our side may speed up the process of integrating new features.

Software (Game Keys)

Beside developing, we also like to play games.

Money


Running a Webservice which stores all uploads made through CX cloud Page requires quite a lot of storage. Money can help us paying for our server.

Advertisment


We want to be more popular. If you are running a gaming- or hardware related website, youtube channel, social network page, you can support us just by linking to our page or mentioning our tool in your content
If you want to support our work, feel free to contact us: contact@capframex.com
Find out who already supports CapFrameX
Zed Up Gaming
Zed Up Gaming - Game on!
Zed Up is a young, family-run start-up company from Germany, which specializes in the rental, configuration and sale of gaming PCs.
Due to the creative and innovative company structures as well as clever purchasing strategy and networking, the resulting cost savings can be directly passed on to the customers in the form of lower prices.
Zed Up's goal is to offer powerful, quiet and fully customized gaming computers at affordable prices. The range of services offered extends from the configuration of the planned Christmas present to the rental of gaming PCs and peripherals for an entire eSports event.
Every PC that leaves the Zed Up workshop is thoroughly tested. This is done through a multitude of benchmark and load tests.
Learn more...
---
Featured Blogposts
metrics explained
5/31/20
Frametimes, FPS, median, Percentiles, x%-low ?
Continue reading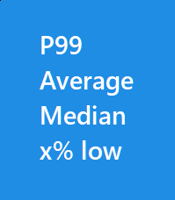 how capframex calculates fps
6/27/20
Why does my analysis show fps values that are lower than what I've seen in the game?
Continue reading