It's only been a few days since the release of 1.5.0 but some small bugs appeared and as we fixed them we also packed some things into this version that didn't quite make it in time for 1.5.0.
Version 1.5.1 is now available in the download section aswell as on github.
For those who encountered a crash on startup or didn't get an initial capture folder but only an error text in the record list, version 1.5.1 fixes these two issues.
Now to the additions of this version:
Second context option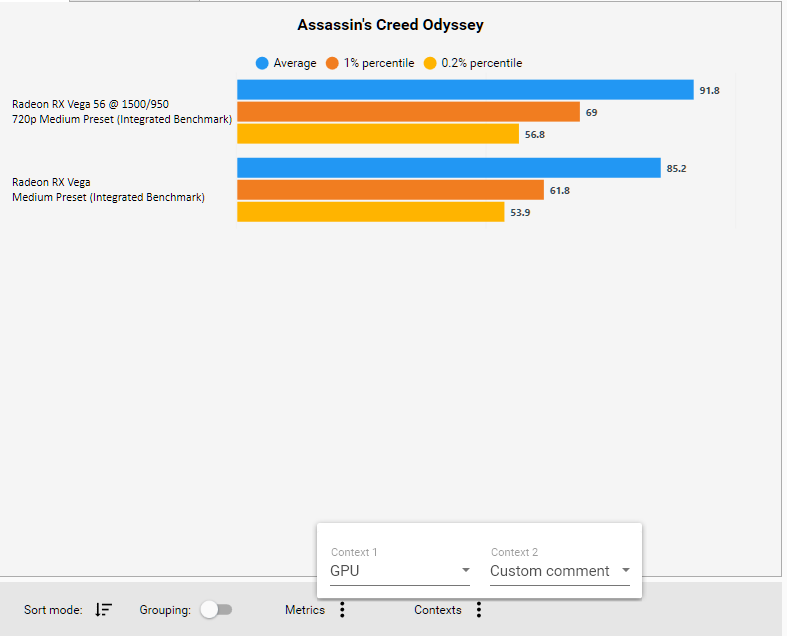 Especially for those of you that like to compare multiple hardware configurations with more than one part changing or just one part changing but doing different scenes with different comments, you can now select two contexts that get displayed together.
Moving record files through context menu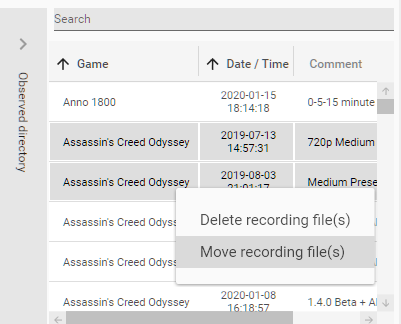 This was possibly the only option missing that made you go out of the tool and move files through the explorer.
A big problem with that was that it's really hard to identify the wanted records just by their filename so now you can move one or multiple files directly through the record list context menu.
Removed icons from status bar

We've had many messages regarding these icons and how they can be a bit misleading. We've had even more suggestions which icons we should use instead.
In the end we thought the best way to avoid any further confusion was to remove them completely and display the status as text instead. With that we also included the login status here because the changing login icon at the top right corner isn't that noticable.
Overlay Configs are now saved in the documents folder
To spare you from having to set you overlay configs again after the installation of a new version, we put the config files on the users document folder. This applies for 1.5.1 onwards, if you want to keep your 1.5.0 configs, copy the "OverlayConfiguration" folder out of the main installation folder and paste it in your "Documents/CapFrameX" folder before installing 1.5.1.
Preview for most important metrics of cloud uploads on the website
When you upload a record and share the ID link, you can now see the fps metrics, thresholds, sensor statistics and the frametime/FPS graphs directly on your browser.
This is just a preview of the file so there are no further analysis options available, for that you still have to download the files in CapFrameX. But it's a nice way to do a quick comparison.