Recently we've finished final testing and released the new major version 1.4.1 which is now available in the download section aswell as on github.
In this news, we just want to give you a quick overview of the new features you can expect.
New Overlay with special features
The biggest improvement over the previous 1.3.1 is the added overlay based on RivaTuner Statistics Server (RTSS) together with our own run history and aggregation function.
These tools make benchmarking even more reliable and at the same time speed up the process because it's all automated.
Now you can do multiple benchmark runs and CapFrameX will aggregate them into a single file so that you have all your desired performance metrics without having to calculate or averaging anything on your own.

Input lag analysis
The second new feature is the approximated input lag analysis.
The input lag approximation is based on the data PresentMon provides to us. Because this doesn't include the latency of your monitor or your mouse/keyboard we've added an offset that you can edit.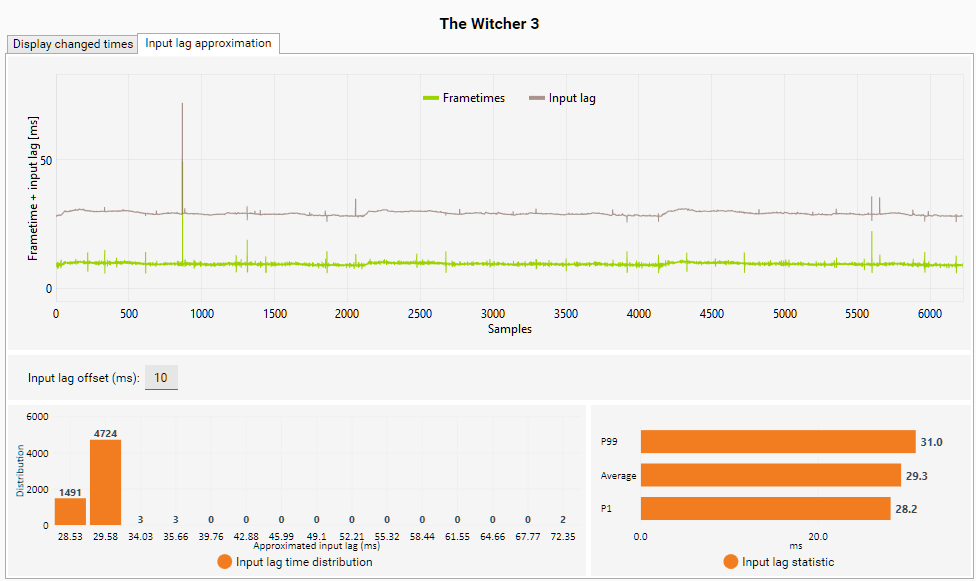 FPS thresholds
Another small but helpful addition is the fps thresholds chart on the Analysis page.
This chart shows you how many of your frames were above or below a certain value. You can change the threshold direction between "greater than" or "lower than" as you prefer.
The "lower than" option is a great way to detect single frame spikes. Here it's good to have just a few bars, whereas for the "greater than" option you want as many 100% bars as possible.